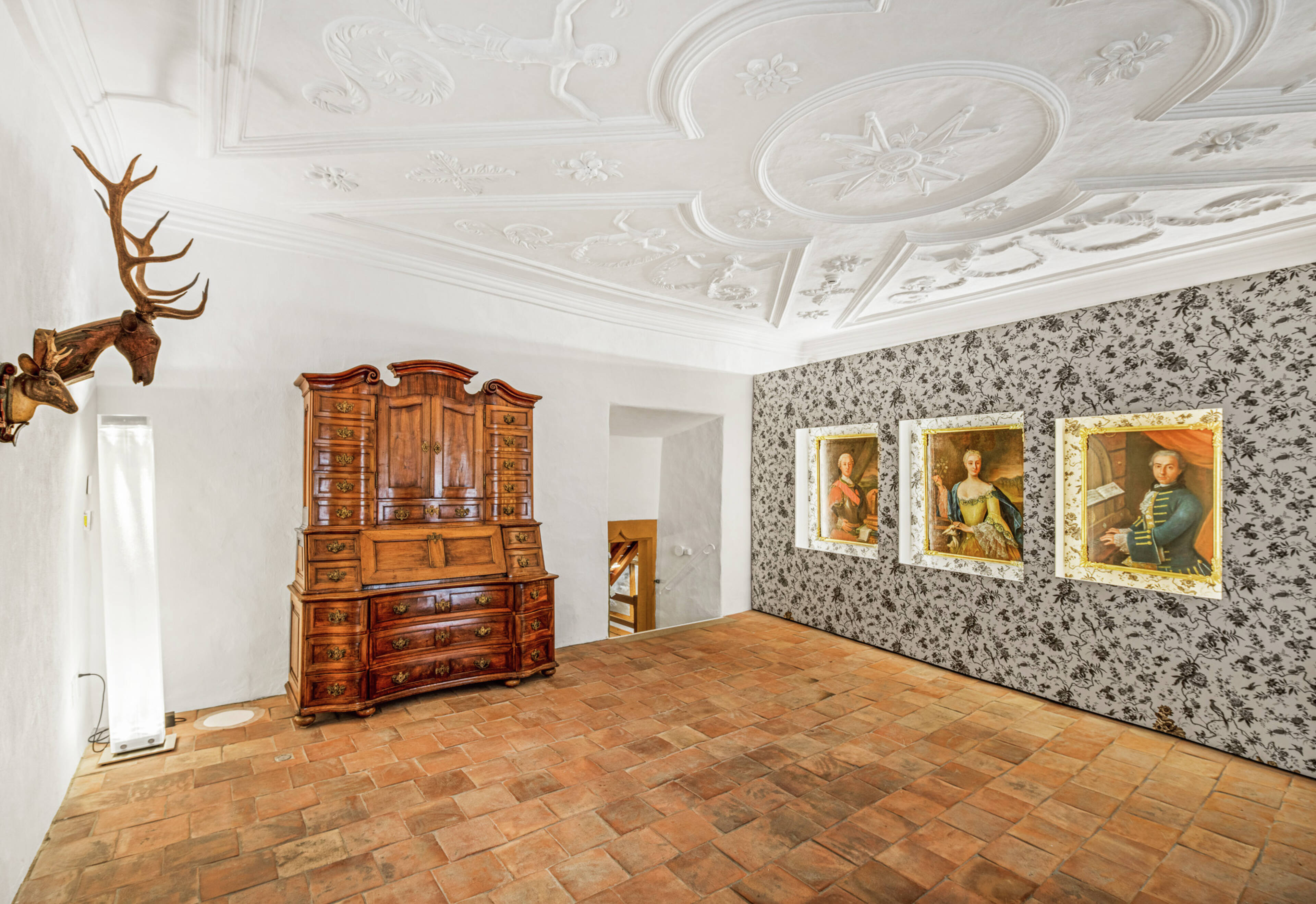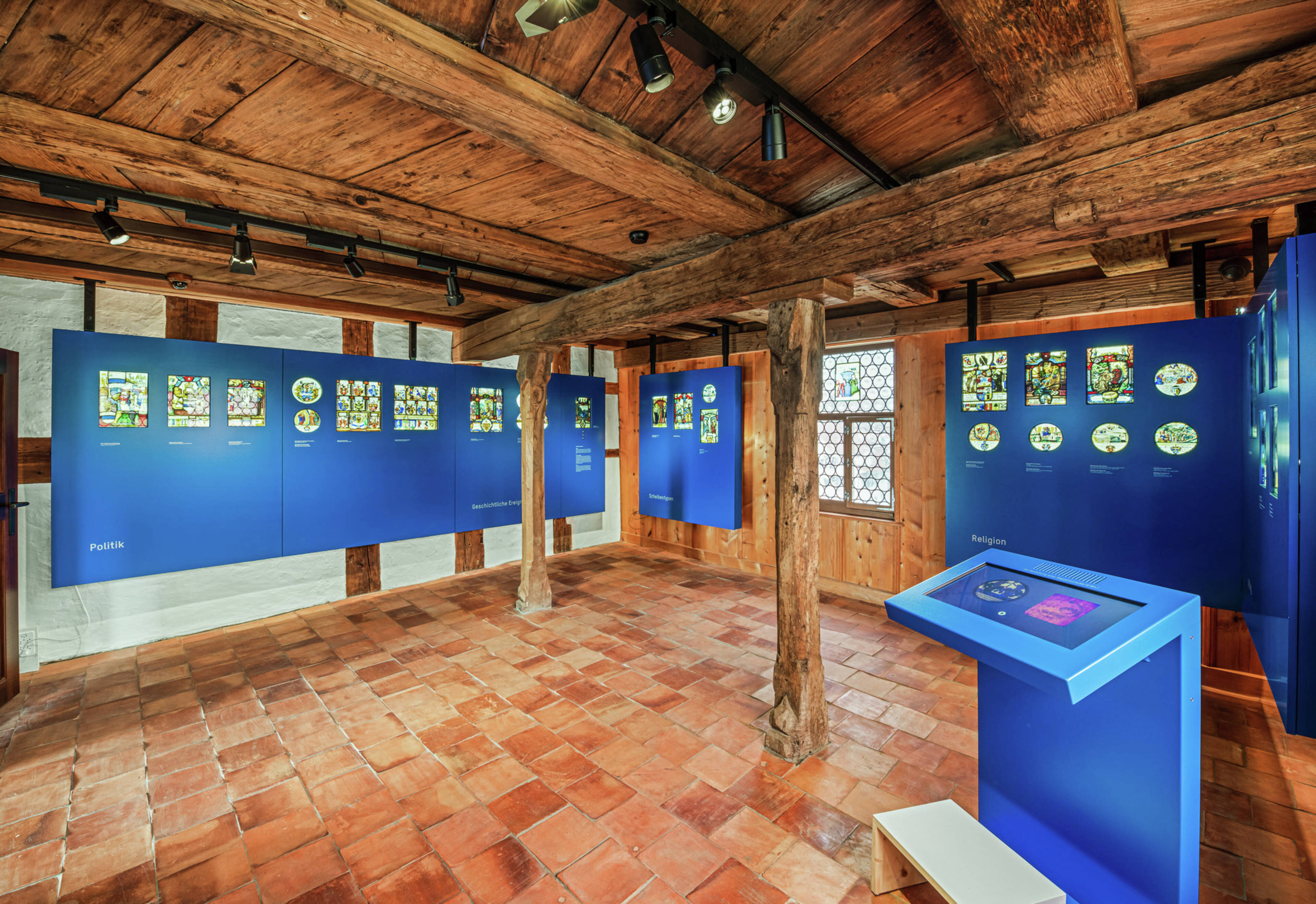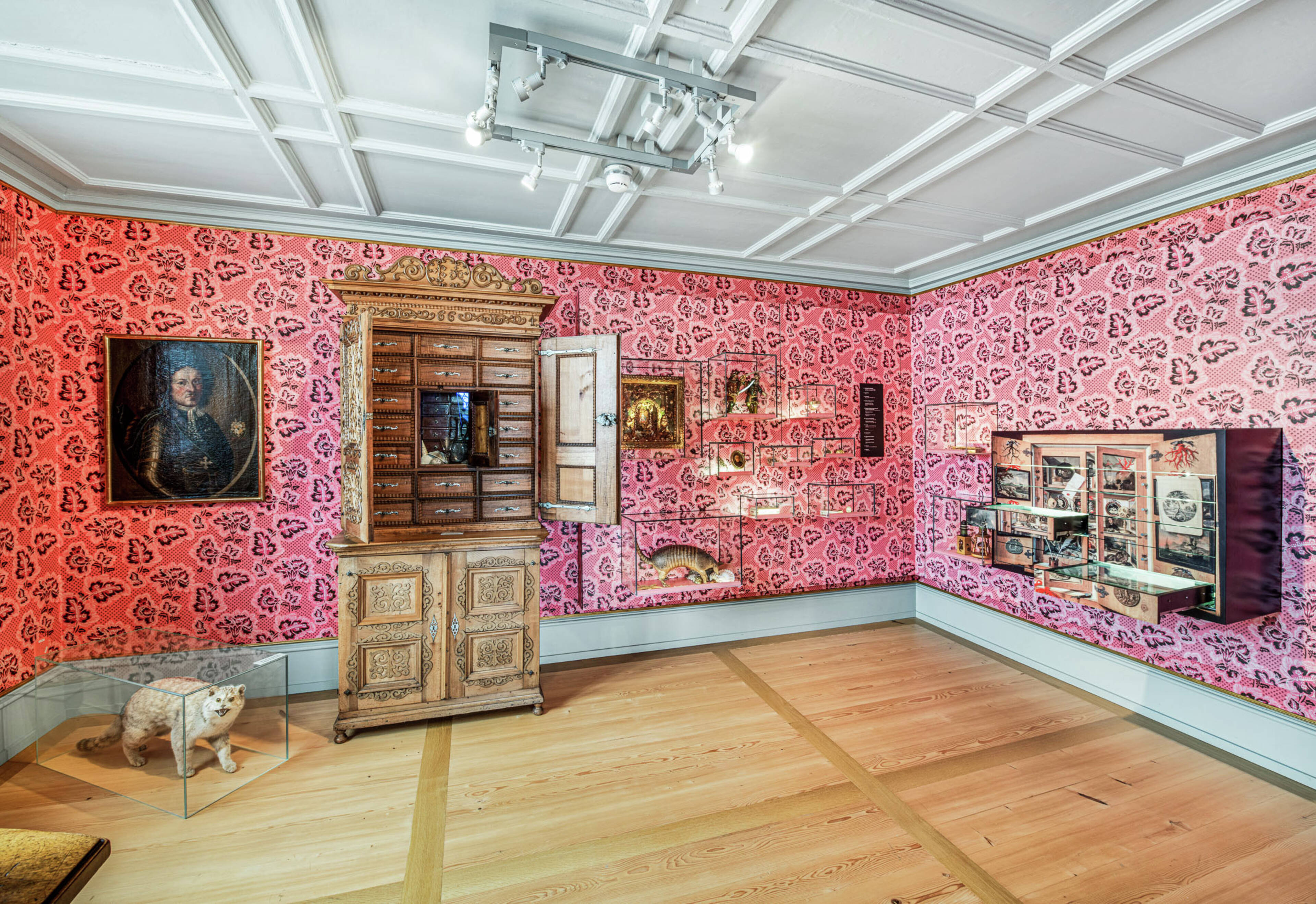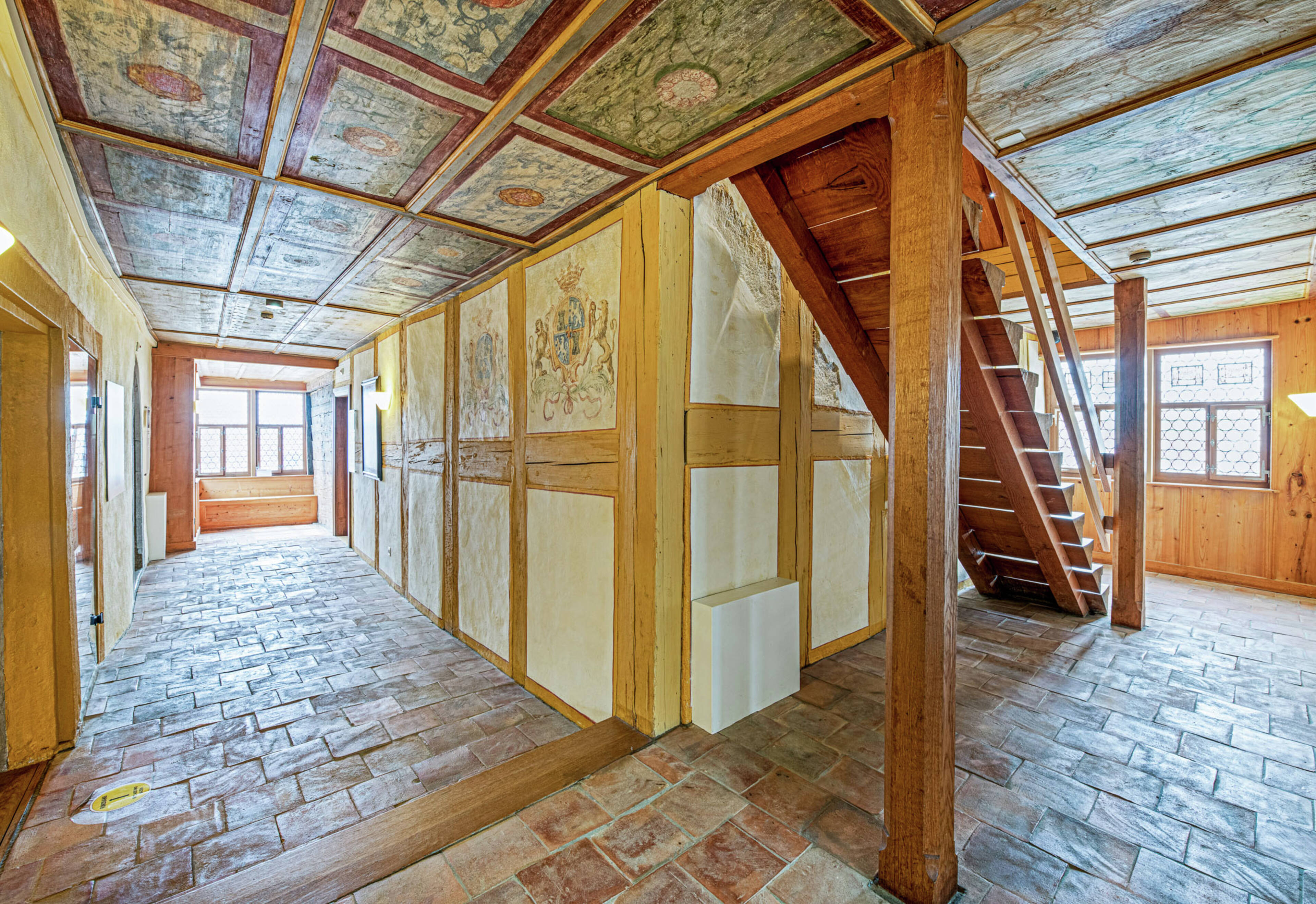 Tour of the permanent exhibition
The permanent exhibition offers a separate, thematically self-contained exhibition in each room. This creates a delightful mosaic that encourages visitors to come back to discover and experience aspects anew.
In the Landtwing Cabinet, the influence of the French culture which Zug mercenaries brought back home in the 18th century is palpable. The Hediger Room shows the history of the castle's ownership and gives an impression of upper-middle-class living around 1900; the Bürgerstube is wallpapered in blue - a new print based on historic 18th-century models. A shoemaker's workshop from the 1930s and the Luthiger chemist's shop are completely furnished commercial establishments. The tower room with its imposing stucco ceiling tells an unhappy love story.
Different facets of Zug's cultural history are illuminated by atmospheric displays in the thematic rooms: governance and warfare in the Middle Ages, religion and the Baroque world, residential culture, arts and crafts and coinage.
Temporary special exhibitions provide an in-depth look at current topics.
---
---