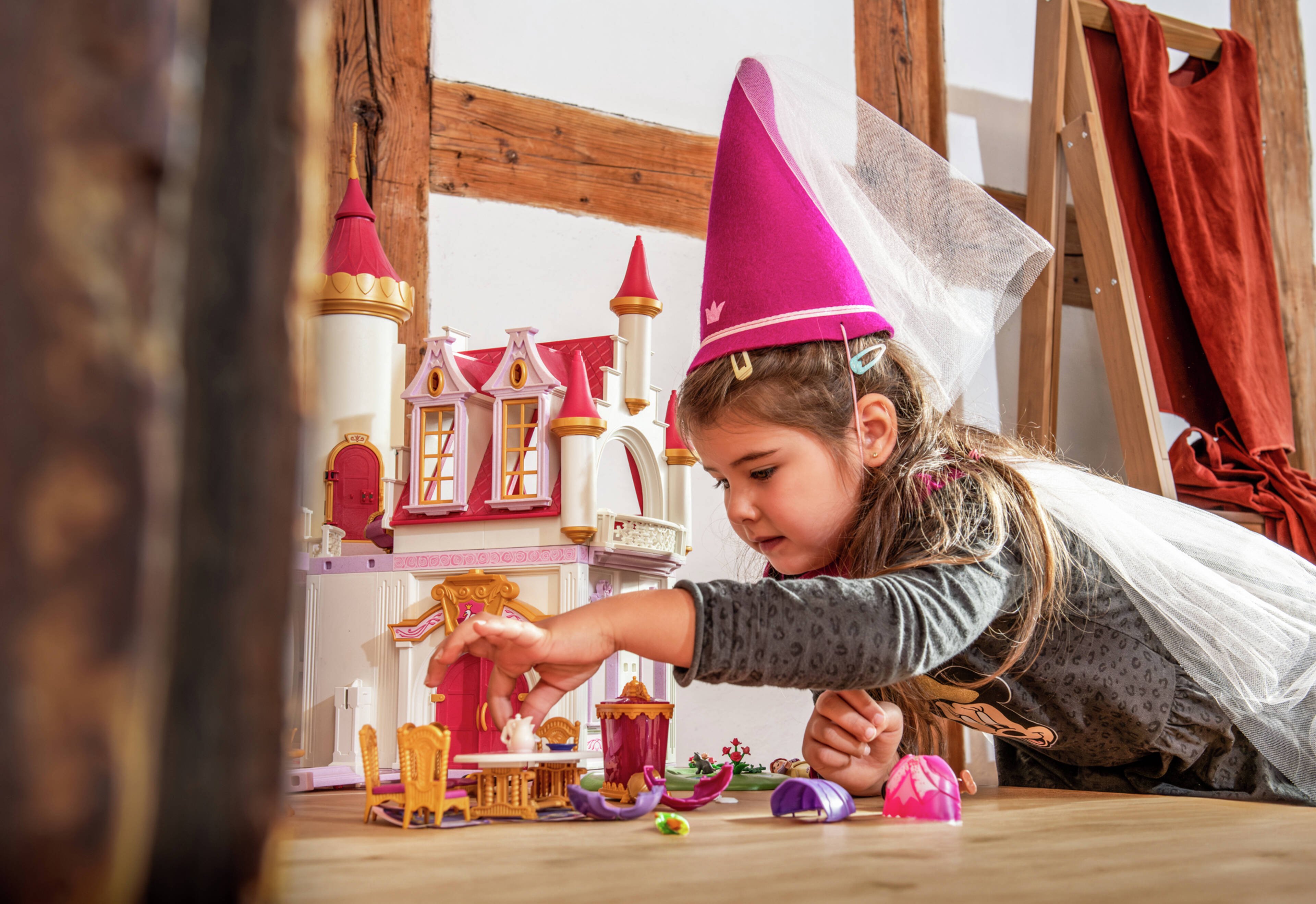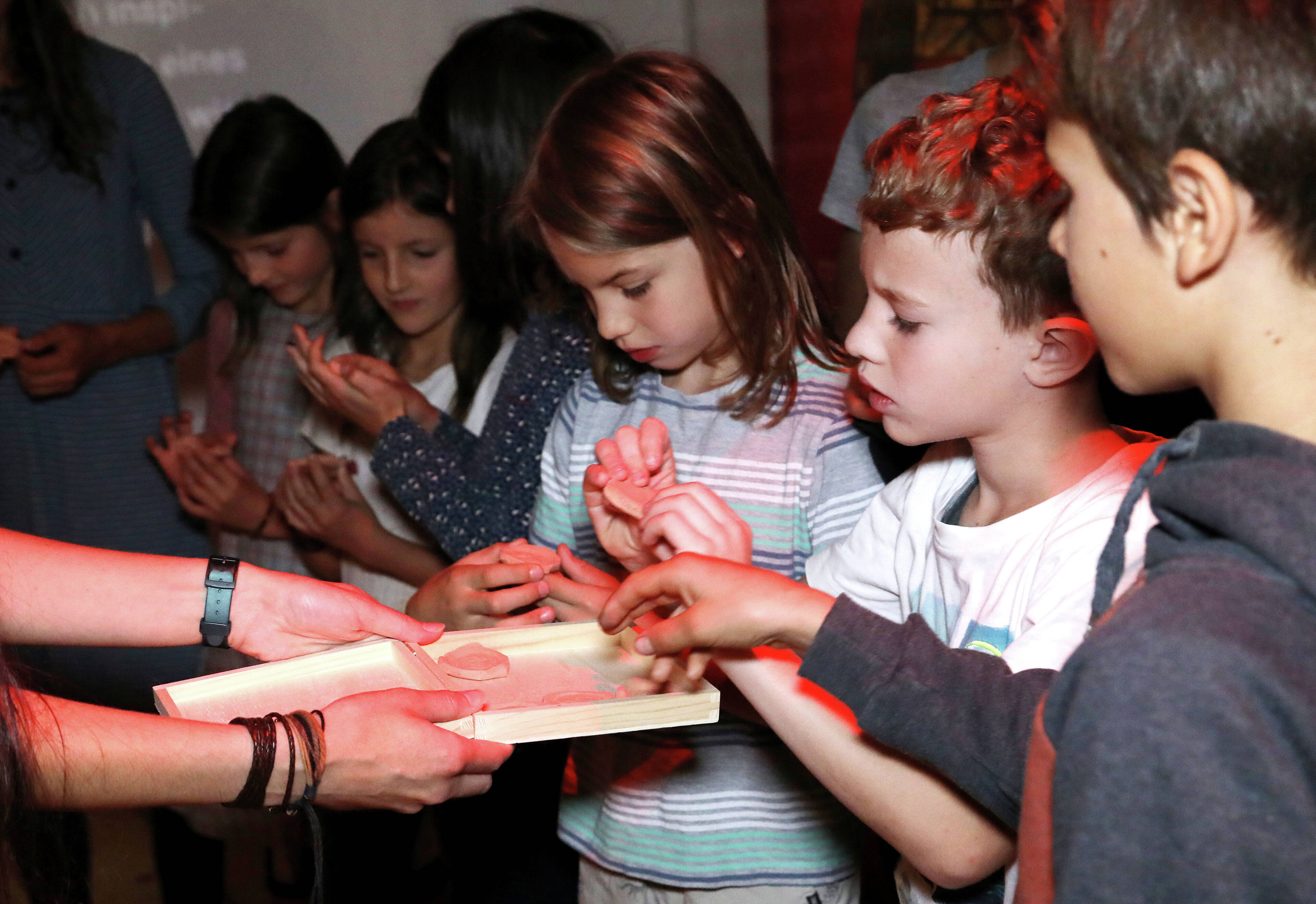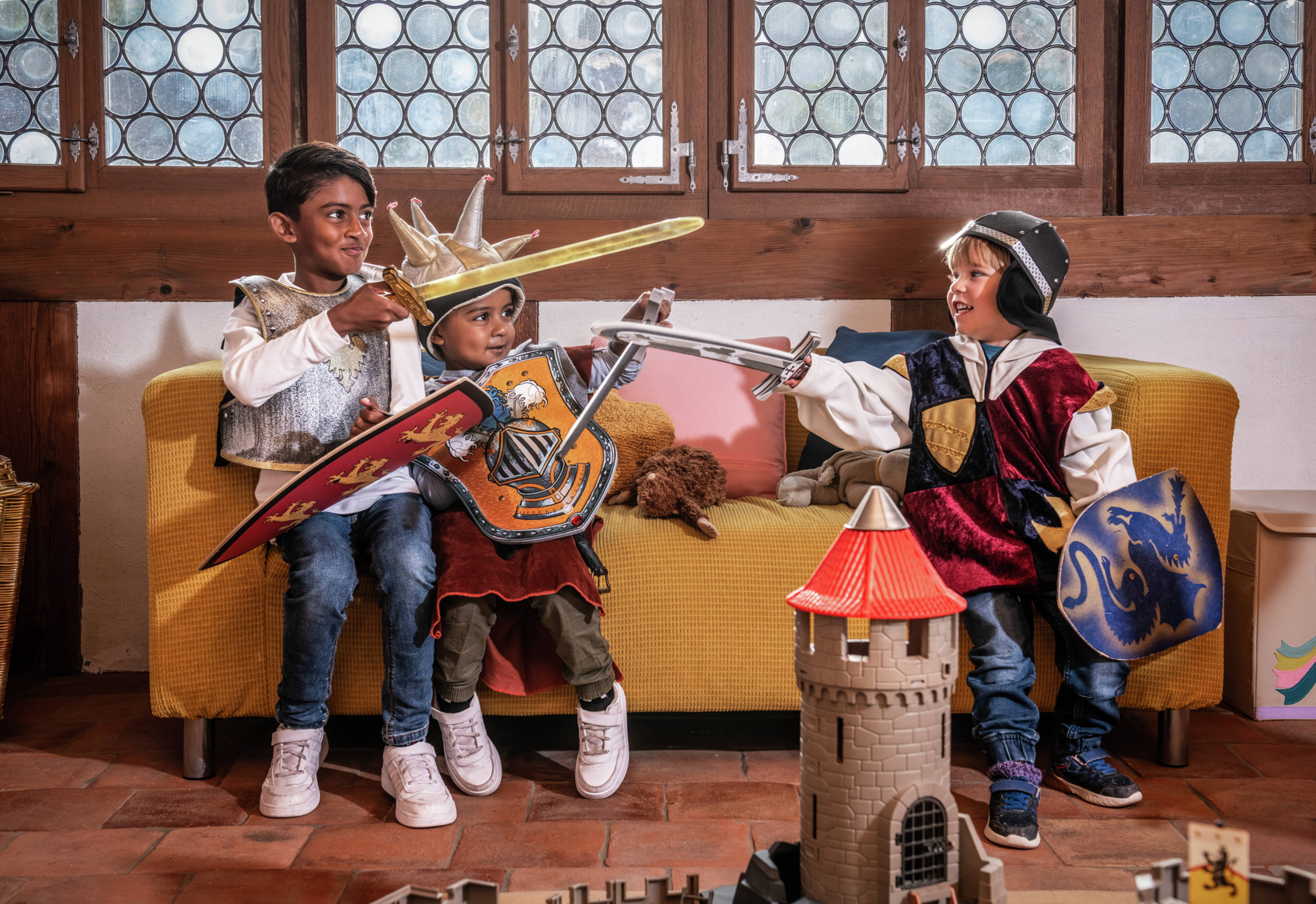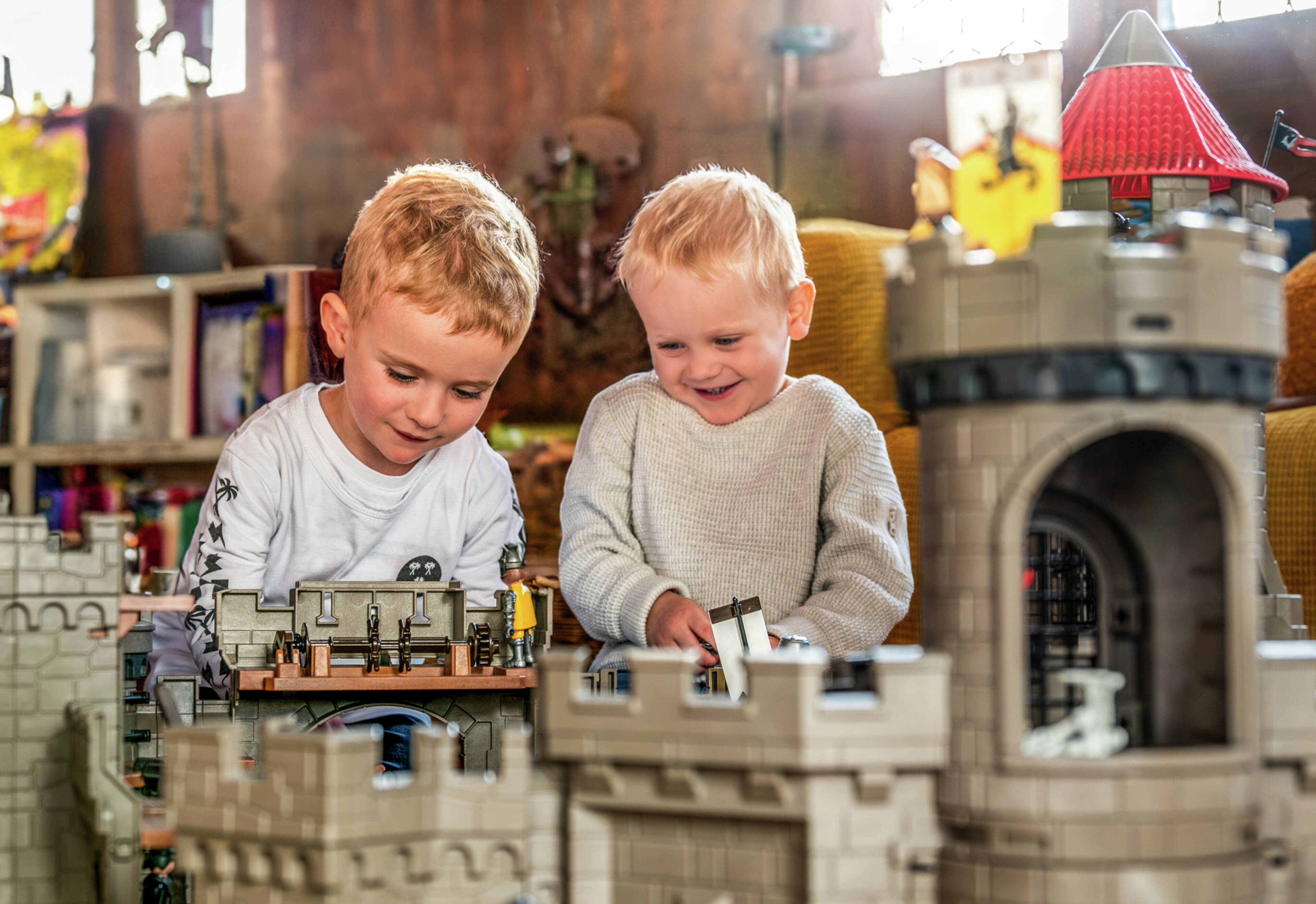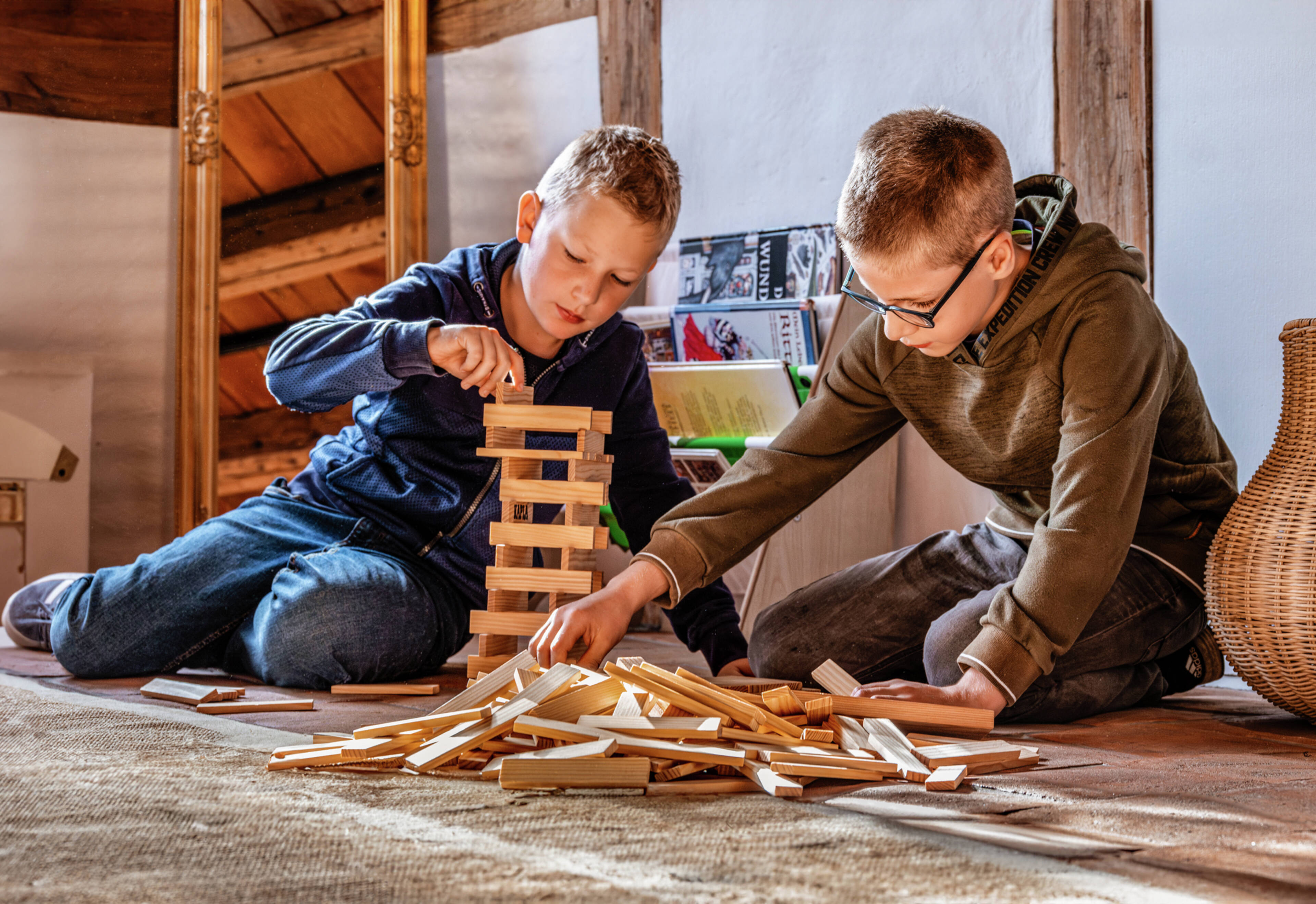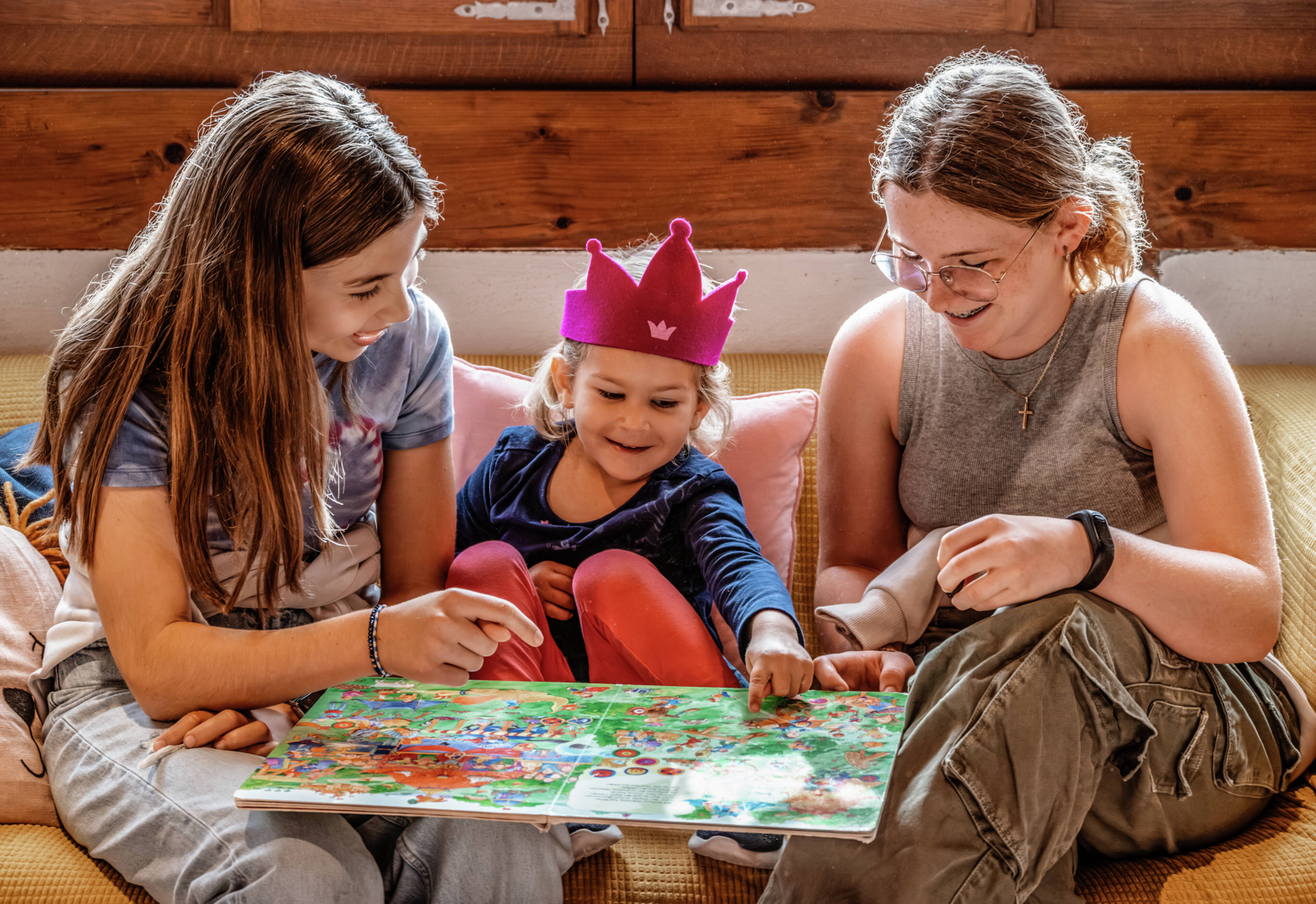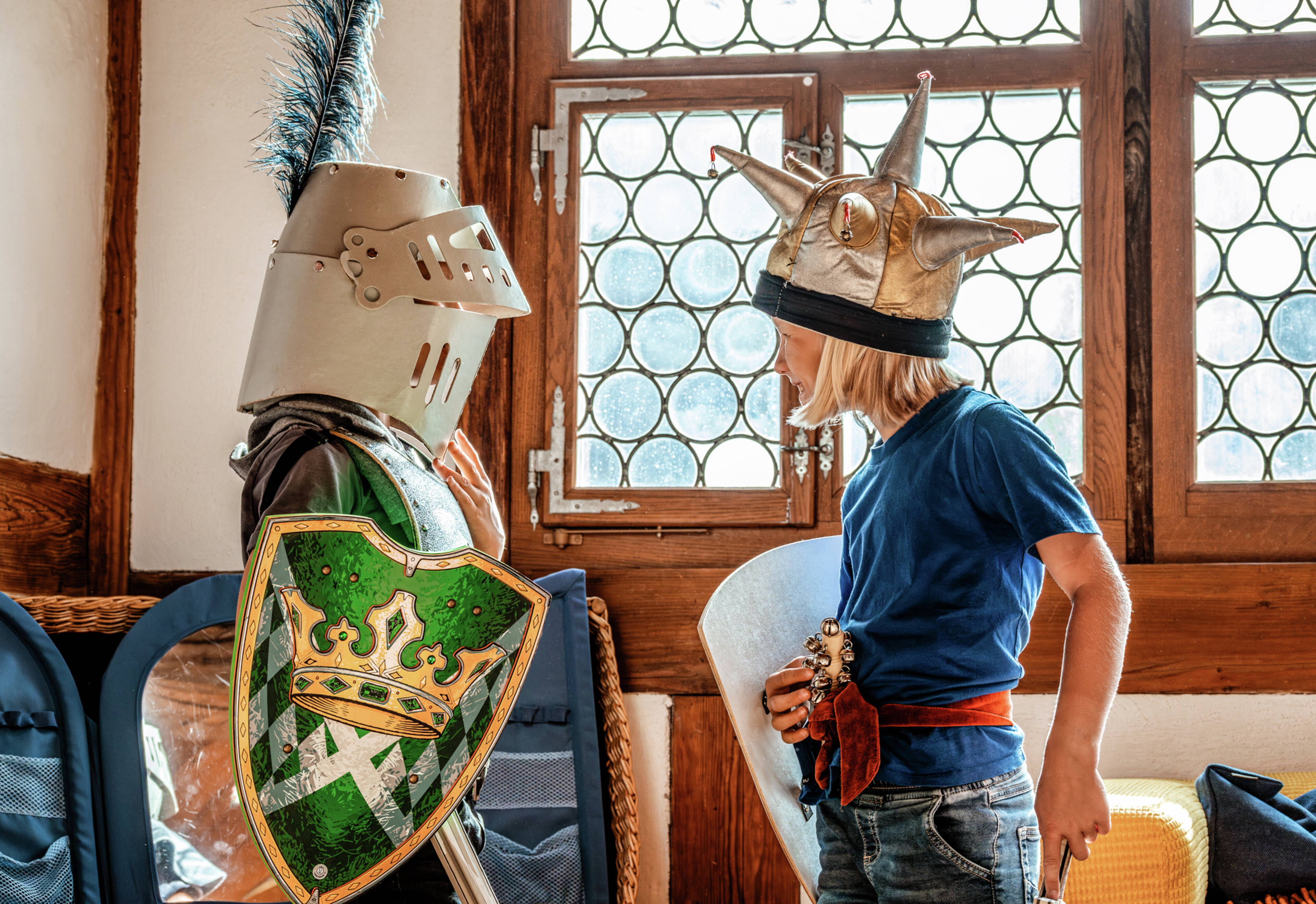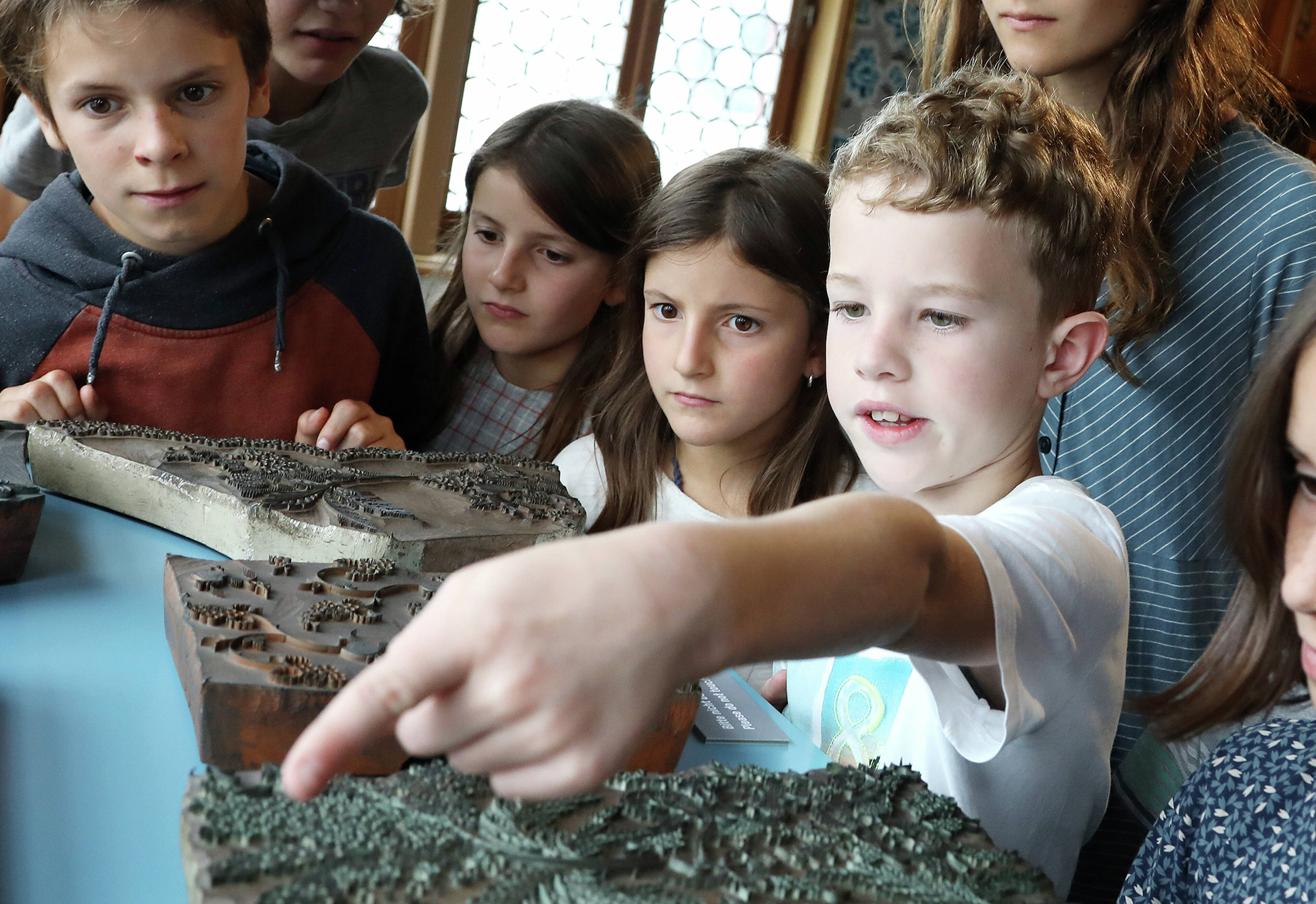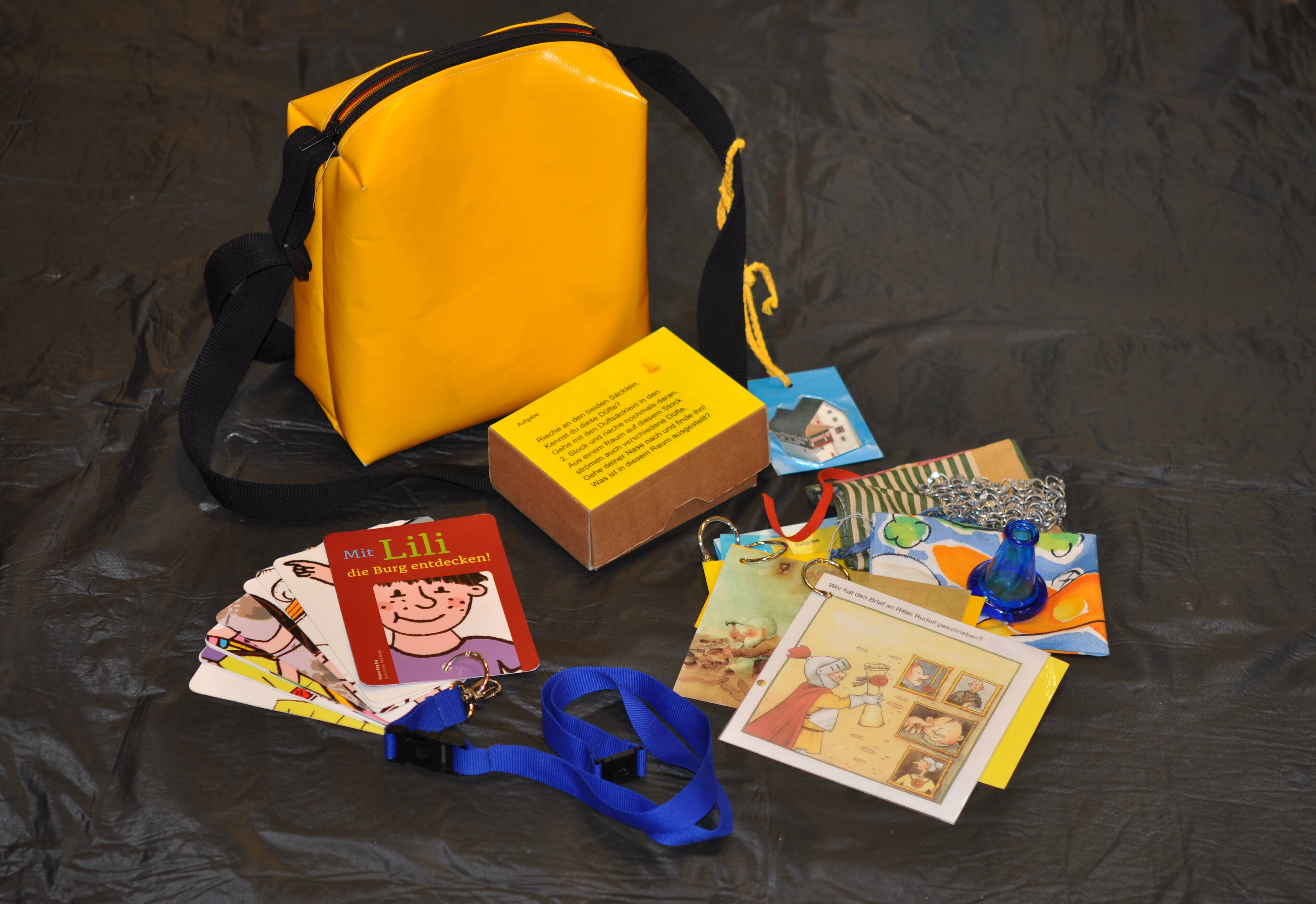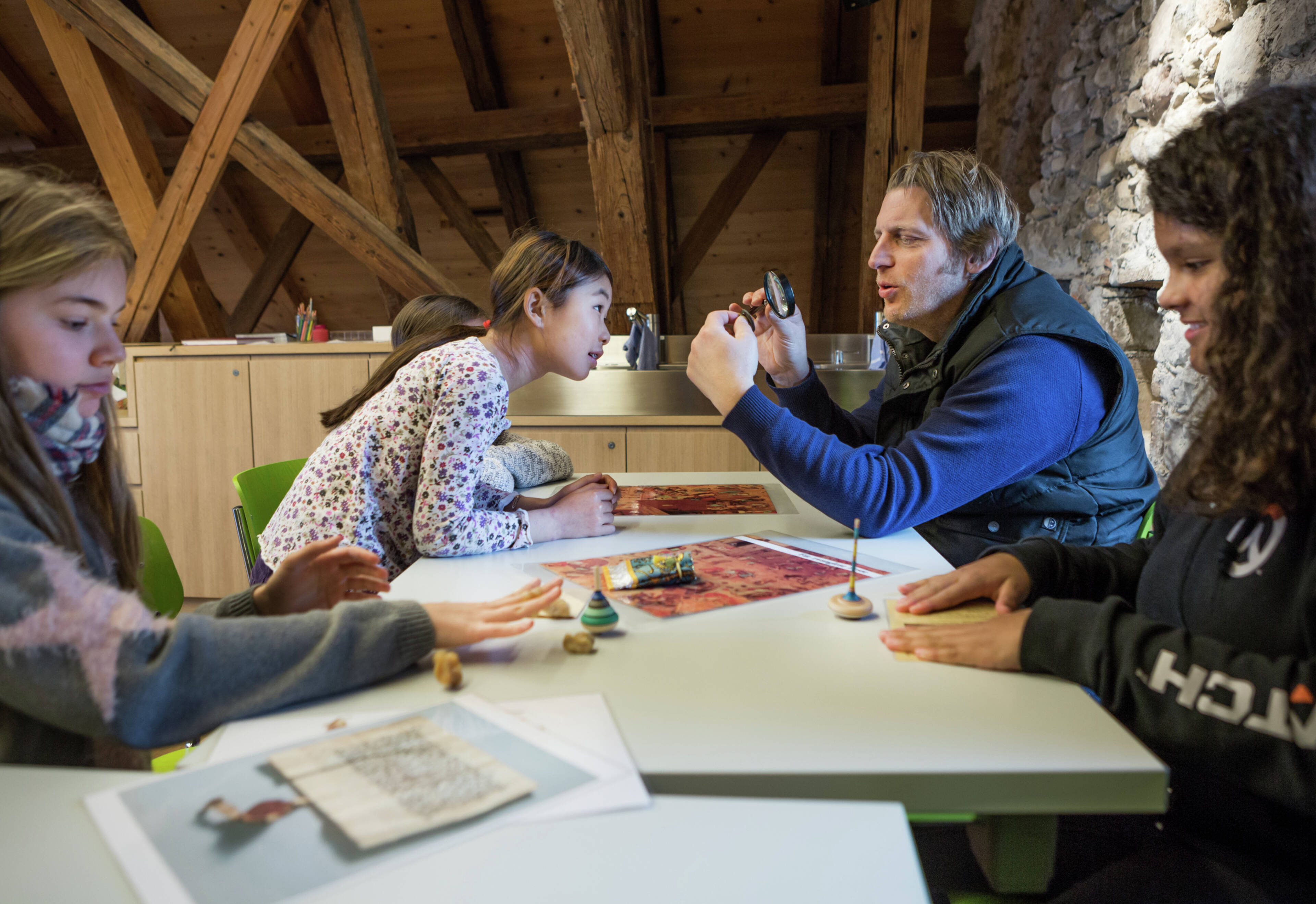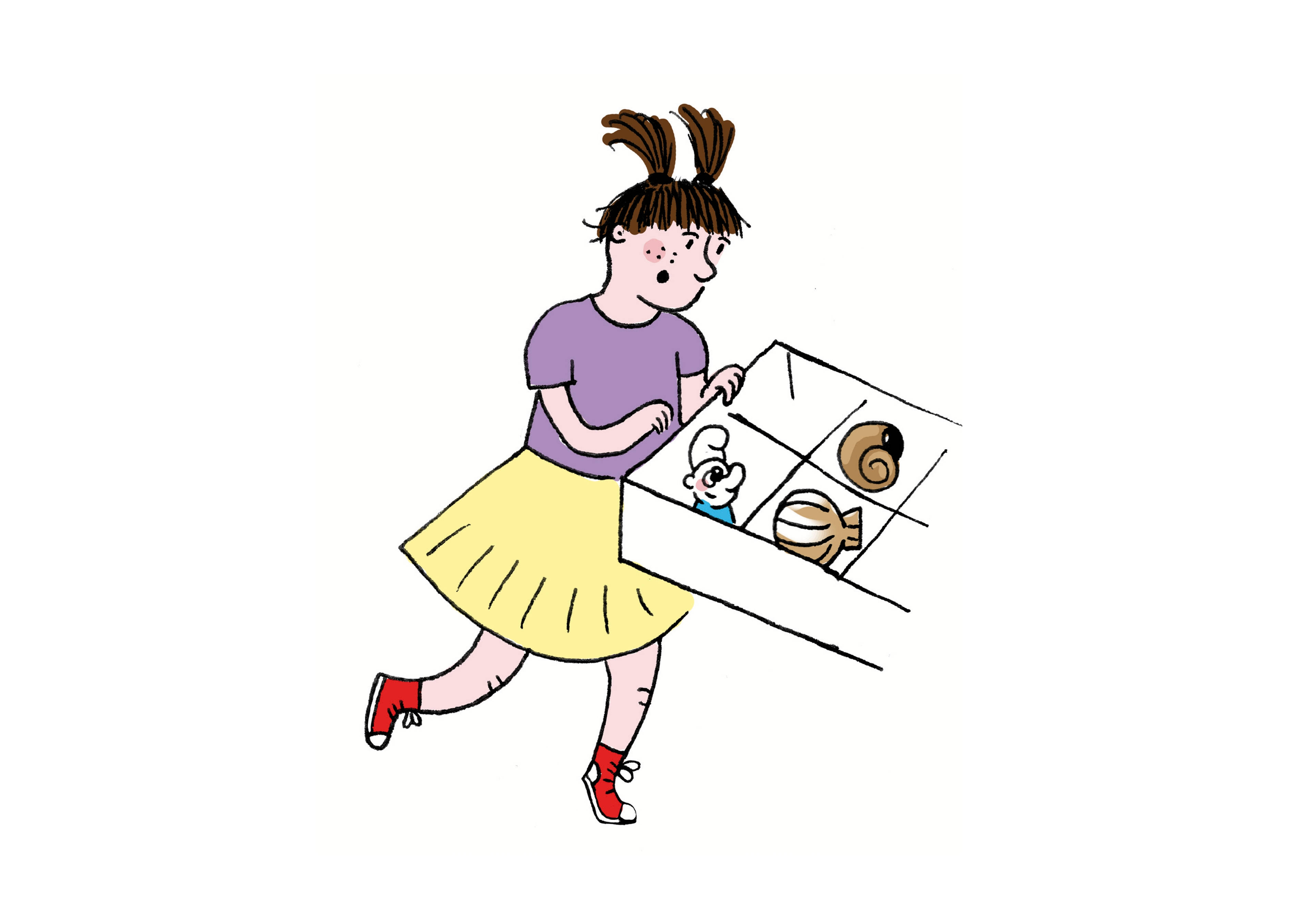 The castle for children and families
Discover the permanent exhibition with the cartoon character Lili and the yellow castle bag! There is plenty of space to dress up and play in the children's area. Very special occasions are children's birthday parties in the castle or our adventure tours for families (in German only).
Guided tours for families
The adventure tour for families brings history back to life. During the one-hour tour, you will meet people from the past and present: the archaeologist who excavated Hünenberg Castle explains how the great knight, Peter von Hünenberg, lived and how the castle was excavated; a worker from the Neuägeri spinning mill tells you about her life in the mid-19th century and a customer visits Xaver Blum's shoemaker's shop in Risch in the 1970s.
For children from 5 years of age. Admission free for children under 16.
The tour is offered in German only.
---