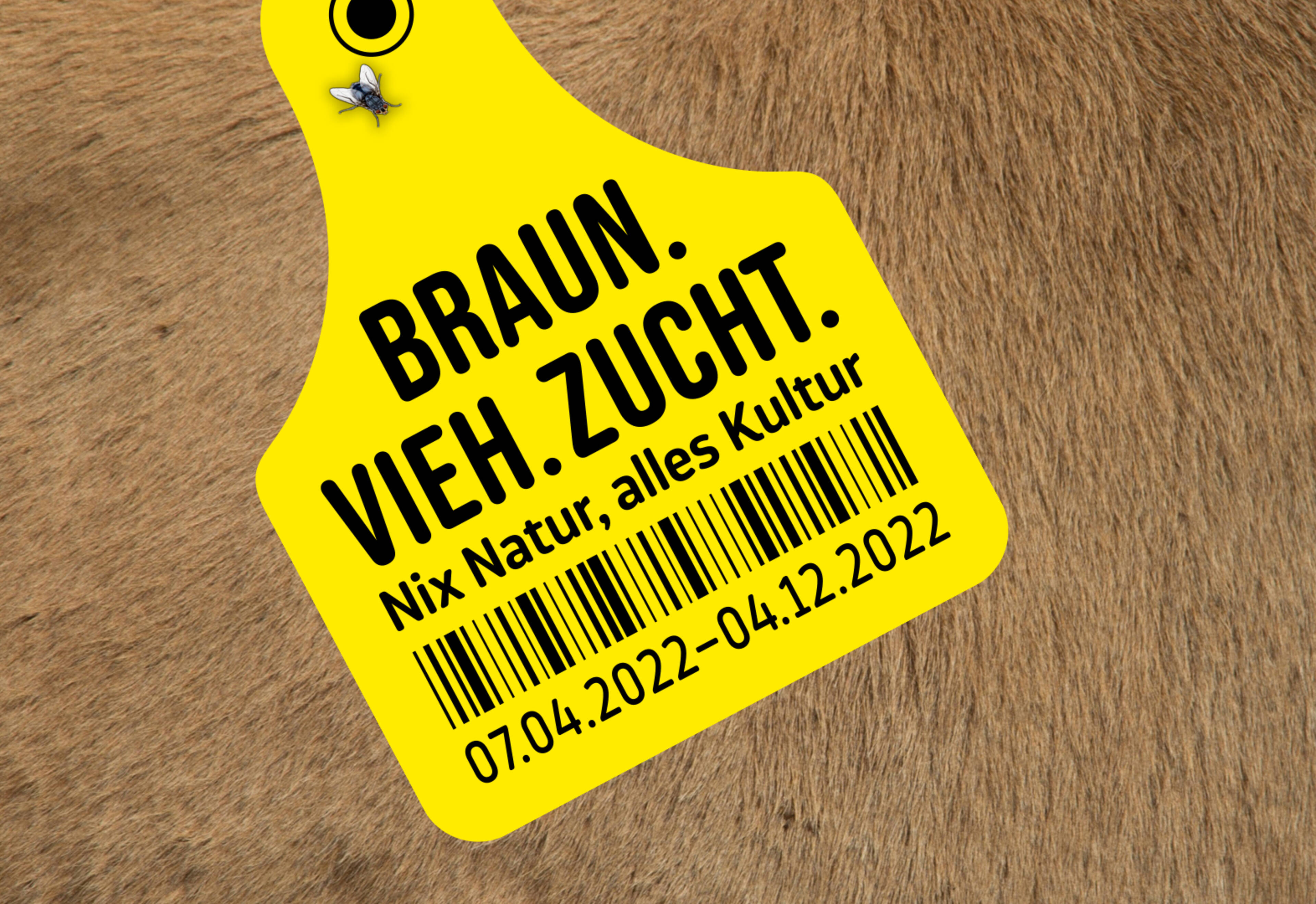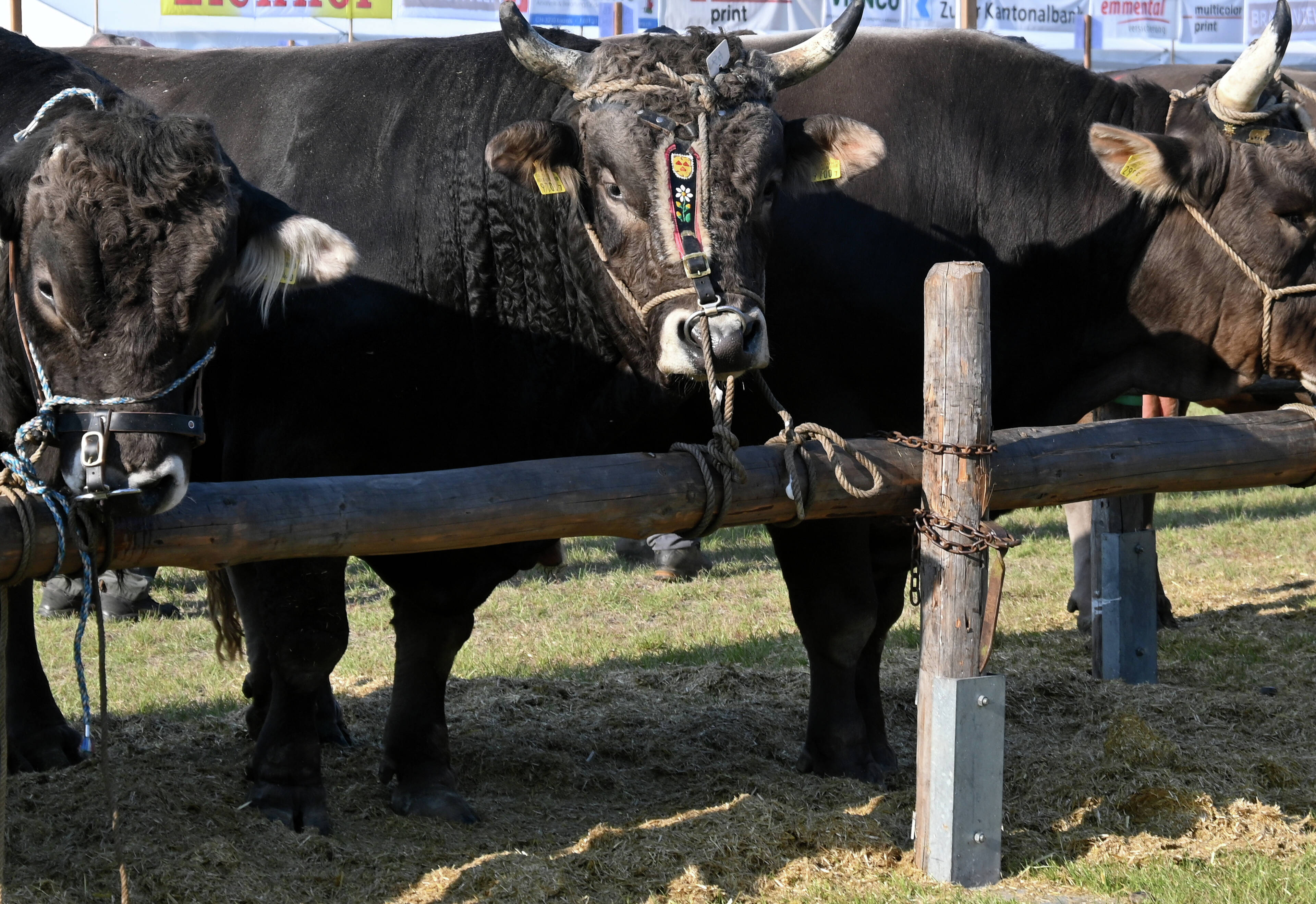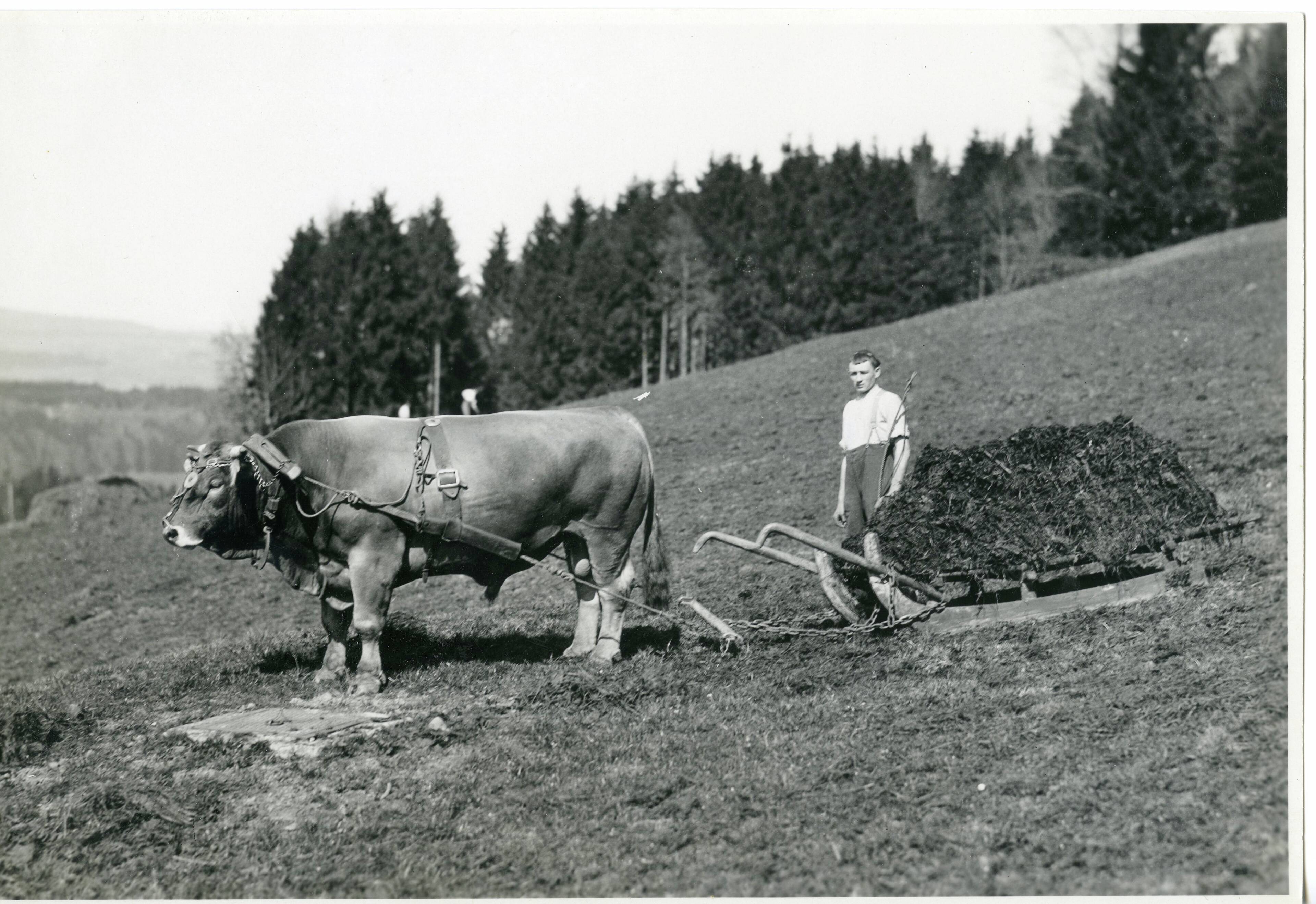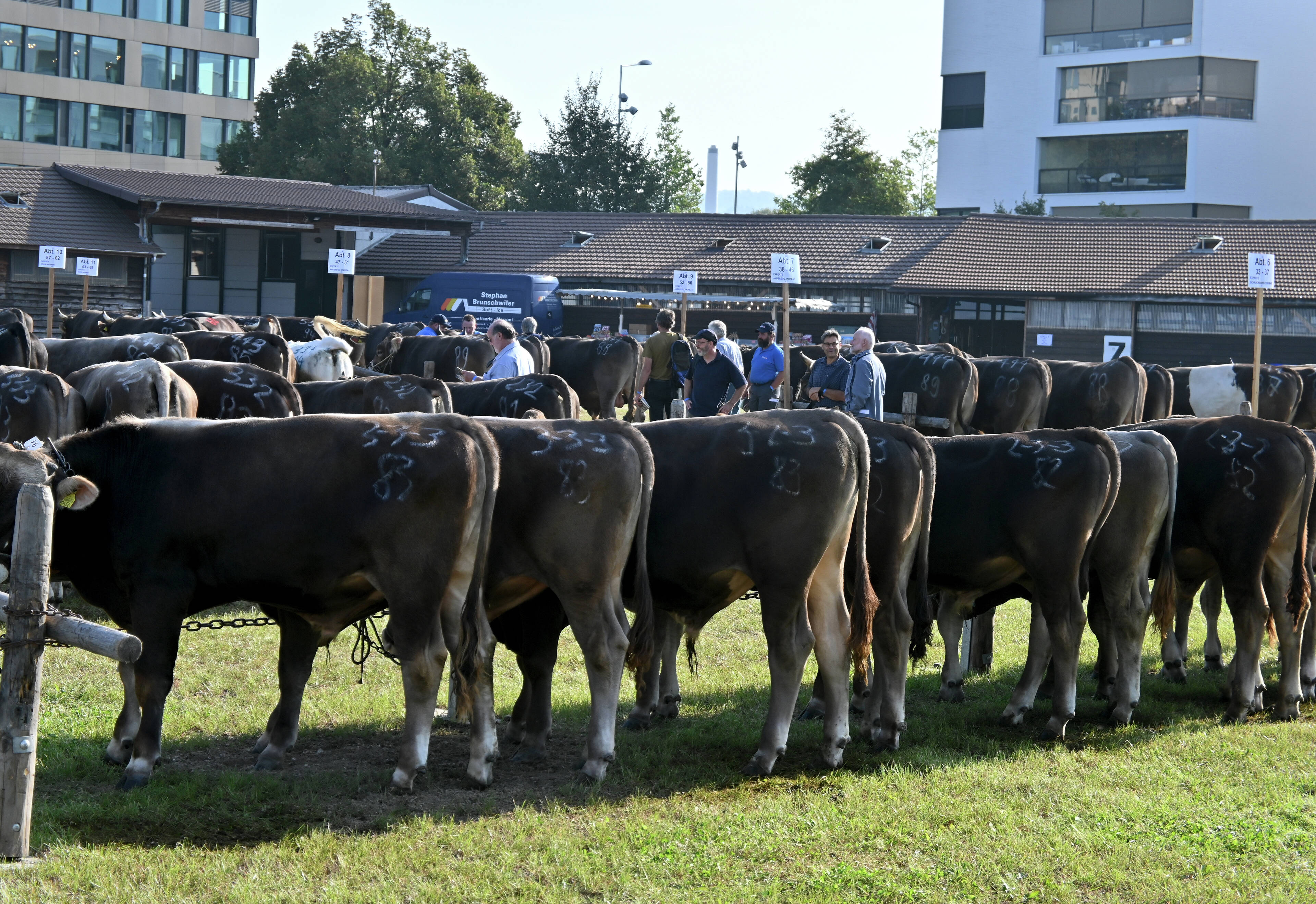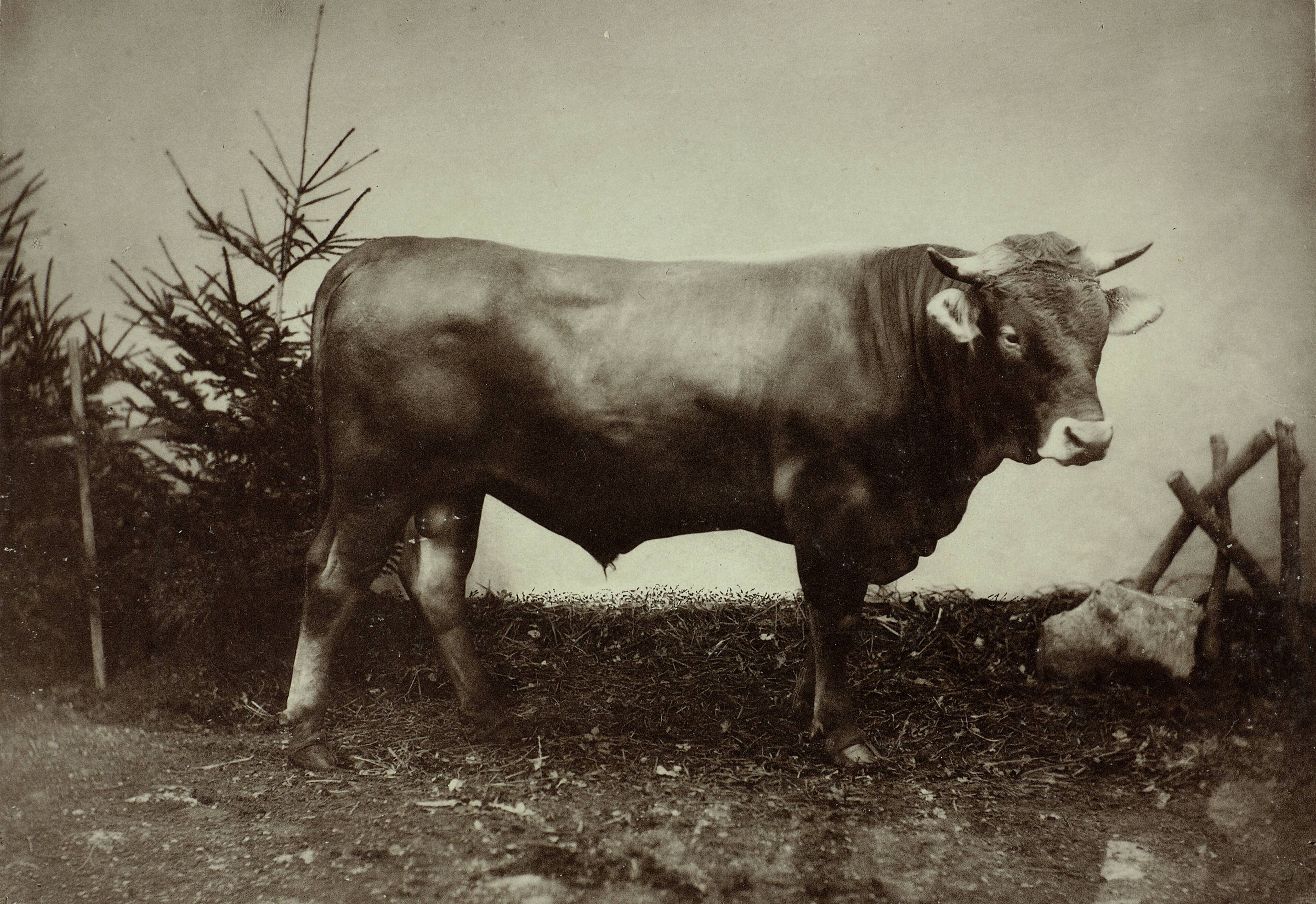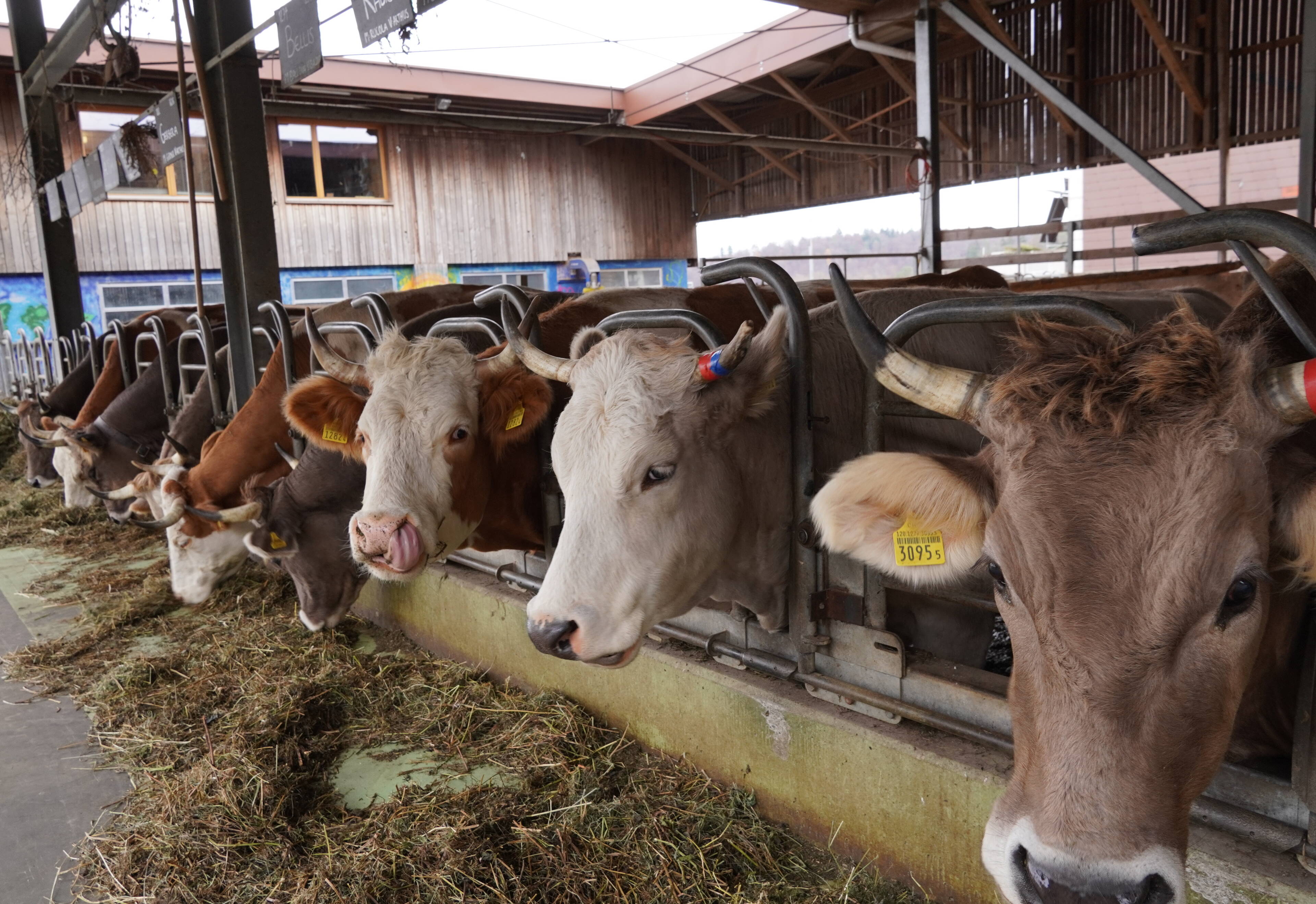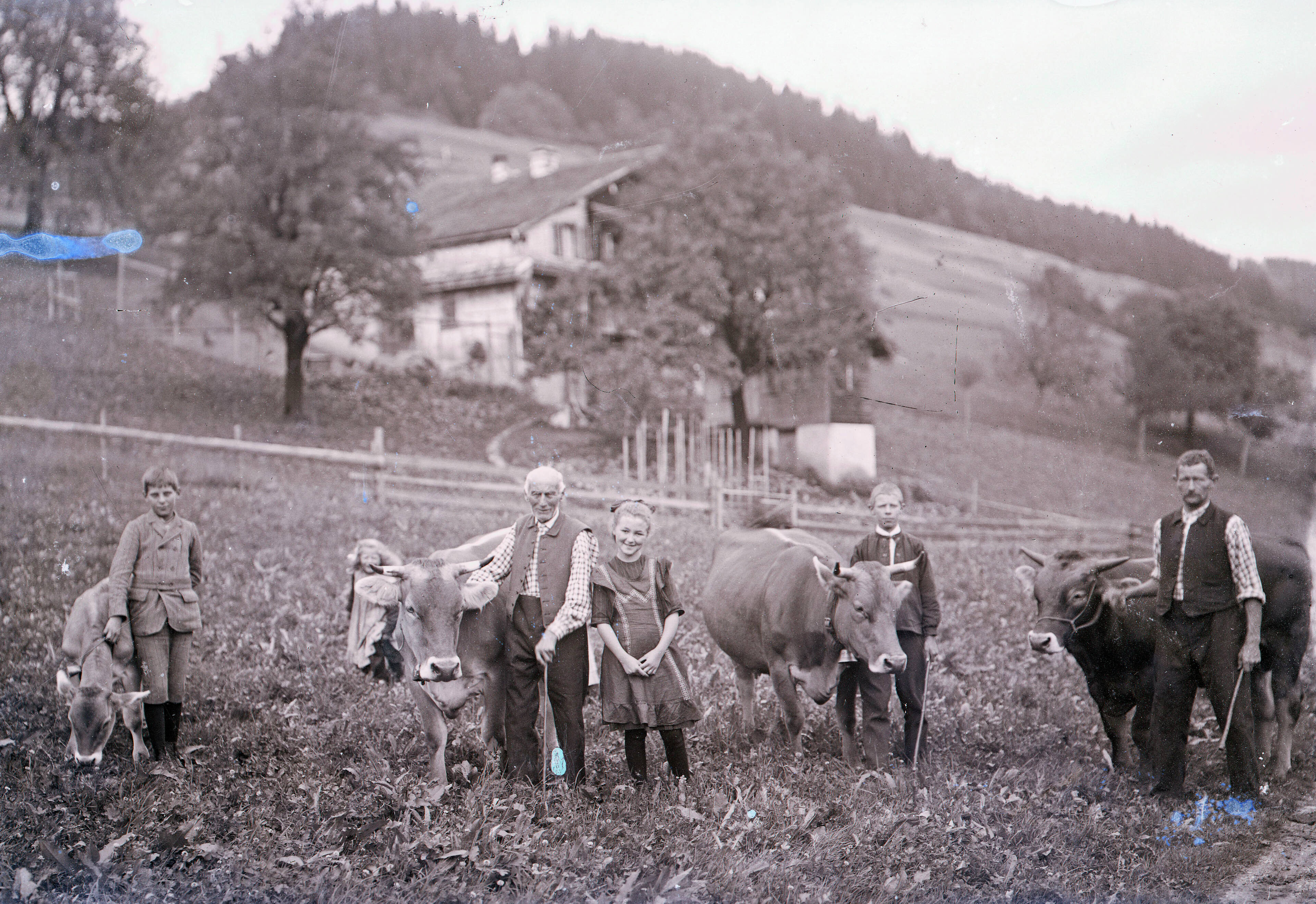 SWISS. BROWN. BREEDING. Not natural, all cultural
From April 7th to December 4th 2022
What colours are the cows in our pastures? Brown? Black? Pied?
The animals we see in our pastures today are the result of millennia of cattle farming and breeding. From the aurochs to today's high-production cow.
Although it has long been hailed as the unofficial national animal of Switzerland, the cow is no longer uncontroversial. Is it an important source of nutrition? Is it a climate killer, an overbred milk-producing machine, or is it the embodiment of nature? What ever side of the argument we come down on – the cow is ever-present.
The exhibition shows how the cow developed into the animal we know today. Over time, selective breeding led to the development of various Swiss cattle breeds, including the so-called Braunvieh or Swiss Brown. The introduction of artificial insemination then quickly led to an increase in performance but on the other hand it also diminished the importance of the Stierenmarkt in Zug, a traditional annual market for the sale of breeding bulls. Is it now little more than a fun day out?
Breeding nowadays looks deep into the essence of the animal, into its genes. Will we be allowed to manipulate those too? Is there even a future for cattle breeding? Besides such social questions, the cow itself is also at the centre of the exhibition; how much does a cow drink? What does it eat? How much milk does it produce? And what are the relationships like between farmers and their cows?
"SWISS. BROWN. BREEDING." is an exhibition for animal enthusiasts, cow lovers, cattle sceptics, breeders and, in particular, for families that would like to delve into the world of all things bovine.
Check out the flyer of the exhibition for more information.
Media
Radio/TV
Radio SRF. Regionaljournal Zentralschweiz. 5/4/2022
ArtTV. «BRAUN. VIEH. ZUCHT.». 20.04.2022
Print
Bote der Urschweiz. «Braunvieh im Museum». 05.04.2022
BauernZeitung online. «In Zug kann man das Braunvieh nun auch im Museum bestaunen». 26.04.2022
BauernZeitung. «Staunen über die Braunen». 22.4.2022
CHbraunvieh. Magazin der Braunviehzucht. «Braun.Vieh.Zucht. Nix Natur, alles Kultur». April 2022
Der Schweizer Bauer. «Idylle versus wirtschaftliche Realität». 11.04.2022
Die Grüne. «Braunvieh. Vieh. Zucht. Nix Natur, alles Kultur». June 2022
fonTimes Zug. «Die Kuh - unverzichtbares Symbol oder Klimakillerin?». April 2022
Zug Kultur Magazin. «Viehzucht im Fokus». April 2022
Zug Kultur Magazin. «Was man von Kühen alles lernen kann!». May 2022
Zuger Presse. «Unsere Beziehung zur Kuh». 12.4.2022
Zuger Zeitung. "Eintauchen in die Welt von Kuh und Stier". 06/04/2022
---
---
The exhibition is supported by: